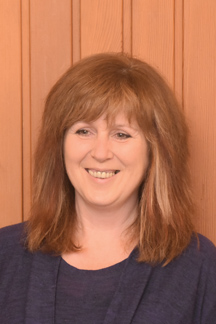 Hilary Smith
Chair
A Biology teacher by profession, Hilary worked in East Lothian schools for a number of years. She has lived in North Berwick for the last ten years where her children attended North Berwick High School. She volunteers as Group Leader with the North Berwick Duke of Edinburgh Open Group, which she finds fantastically rewarding.
Hilary believes that communities should play a significant role in their own development with Community Councils providing an appropriate vehicle for doing just so.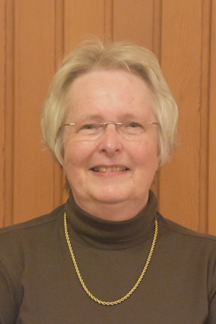 Kathryn Smith
Secretary
Kathryn has lived in North Berwick since 1968. A graduate of the University of Edinburgh, she was in legal practice in Edinburgh for some 20 years. Kathryn has been a political activist for over 30 years, Chairman of East Lothian Conservatives for seven years and Organising Secretary since 1999, a position from which she recently retired.
A keen golfer Kathryn is a past Captain of North Berwick Ladies. She has been a member of the Community Council since 2004 and a member of North Berwick Trust since 2008.
Sue Northrop
Treasurer
Sue has lived in North Berwick for 10 years. She spends most of her time working to make North Berwick and East Lothian Dementia Friendly, creating opportunities for people with dementia to be valued members of our community. She draws on many years experience caring for parents and other people with dementia and is a Chartered Psychologist.
Previously, Sue worked for over 20 years in the Scottish Government and at Stirling University.  She is Co Chair of the North Berwick Coastal Area Partnership and chairs the Health and Well Being Network. She is also on the Management Committee of the North Berwick Community Centre. Sue is also Chair of the Carers Scotland Committee and a Trustee of Carers UK.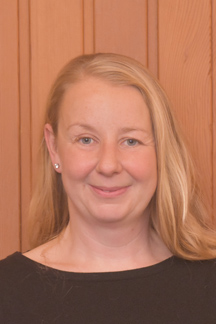 Claire Mackenzie
Vice Chairman
Claire attended school in North Berwick from the age of 11. She left to study Geography at university and after a period of time living and working in Edinburgh, she resettled back to North Berwick with her family. She now has 2 young children, both attending Law Primary School. Claire worked for RBS for 8 years in the Community Investment and Community Development Banking teams.
She has a keen interest in how communities operate and how the most vulnerable within communities can be supported and provided for. Claire also sits on the Community Centre Management Committee and on Law Primary Parent Council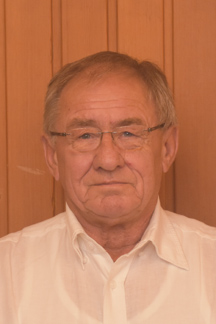 William R Macnair
Vice Chairman
Bill was born in North Berwick. Educated North Berwick and Napier College. He served a local Electrical Engineering apprenticeship followed by 3 years in the Merchant Navy and 19 years in the offshore industry, [exploration, construction, and commissioning, production, and subsea installations], took over the running of the family business, Gilsland Caravan Park in 1990 and retired in 2013. He also served on the Committee of the East Lothian Tourist Board before becoming a director of the Edinburgh & Lothian's Tourist Board until its demise and amalgamation with Visit Scotland and also helped form EL Tourist Forum and served as Chairman for a number of years.
He has a great love of North Berwick, the town and people. He has watched it grow throughout his life, welcomes the many benefits this growth has brought and believes if a town is pleasant to live in it's a good town for tourism and business. He loves the community spirit and sees this reflected in the many and diverse groups and clubs. He sees this as our great strength and this is what he wishes to support. Bill was elected onto the North Berwick Community Council 1997.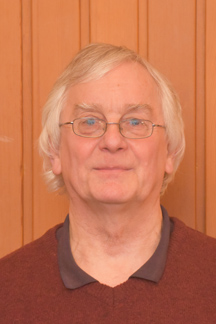 Ian Watson
Born in Edinburgh Ian moved to North Berwick in 1958 and was educated at North Berwick Primary & High Schools. He started work with a local Radio & TV shop and then worked in sound recording and electronics before setting up in own electrical business in 1972.
He was elected to the Community Council in 1986, and is a past Chair and Treasurer. Currently he is Chair of both Youth Network & Youth Cafe.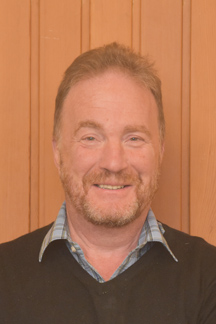 Gordon Moodie
Gordon was born in India to Scottish parents and moved around considerably before returning to Scotland. He has lived in North Berwick for more than nine years and intends to remain here indefinitely. For most of his working life he has been in senior financial roles with a number of commercial companies. Latterly he carried out several short term financial roles with the Welsh Rugby Union, the Lawn Tennis Association, the Scottish Qualifications Authority and several other firms in Edinburgh.
He is recently retired and fills his time with a variety of interests including golf, walking the family dog and local history. He has been a Trustee of the Coastal Communities Museum in North Berwick for four years, initially as Treasurer and more recently as Chair.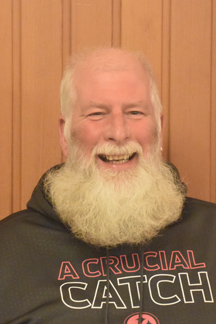 Tommy Todd
Tommy was born in Biggar and spent many happy childhood holidays in North Berwick. After moving here in 2001 he foolishly (it seemed a good idea at the time)  left but has since returned  and has no intention of leaving.
His working career has been spent in oil and gas as a commercial diver, latterly as a construction manager in charge of purpose built diving support vessels. He has also developed several businesses, the most recent being Kilbucho on the High Street.
He is very keen to preserve and develop  the North Berwick we all love for both residents and tourists. A long-term member of Tantallon and Bass Rock Golf Clubs he can often be found out on the West Links.
He is also involved with "On the Move", the North Berwick Development Trust and the North Berwick Trust.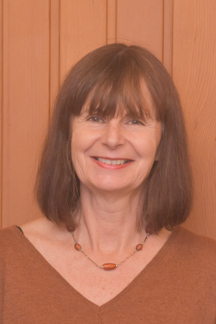 Lesley Kay
Lesley has lived in North Berwick for 18 years and for the last 11 years has been the Project Director of North Berwick Youth Project. When she took over the project, she prioritised developing community links.
She is Co Chair of the North Berwick Coastal Area Partnership, which has initiated a 'Community Conversation' to make the area an even better place to live, work, visit and get around. She is committed to engaging with the community and is very keen to encourage inclusivity to make sure all groups get an opportunity to put their views forward.
Lesley chairs the On the Move Sub Group of the Area Partnership and is a member and Treasurer of the following groups: North Berwick and Area Children and Youth Network which supports the interests of young people in the area, North Berwick Arts Centre Steering Group, which is working to bring a performing arts centre to the town and the Friends of the Lodge. She is also a member of North Berwick Trust.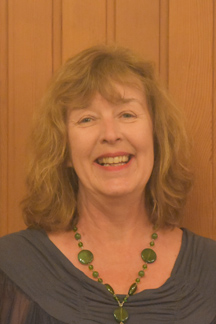 Olwyn Owen
Olwyn moved to North Berwick from Edinburgh over 20 years ago. Her son attended the High School. For 40 years her career has been in archaeology and heritage management. She has excavated widely in Scotland and Scandinavia, and has published numerous books and articles about Scotland's heritage. Until December 2015, she worked for Historic Scotland as head of a team responsible for protecting Scotland's historic sites, monuments and battlefields.
She was Inspector of Ancient Monuments for East Lothian for several years and was involved in the development of the Seabird Centre, working to protect the important archaeology on Anchor Green and ensuring the remains of the church were conserved and presented to the public as part of the project. She represented Historic Scotland on the group preparing East Lothian's first Heritage Strategy, and was a Trustee of the Coastal Communities Museum when it was renovated and reopened in 2013. She has also been a Trustee of North Berwick Youth Cafe.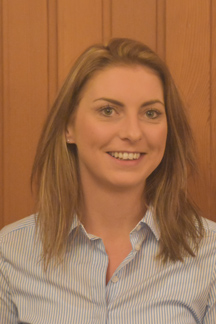 Lauren Cowie
Lauren was brought up in North Berwick. Now in her 30's, she manages North Berwick Youth Project and has close links with North Berwick High School. Ensuring that the voice of young people is equally heard is something she is passionate about. She sits on the North Berwick Area Children and Youth Network and attends Community and Police Partnership meetings to keep up to date with current issues affecting the people of North Berwick.
She has a commitment to the town and believes that the community should be at the centre of decision making through inventive consultations gathering views and opinions.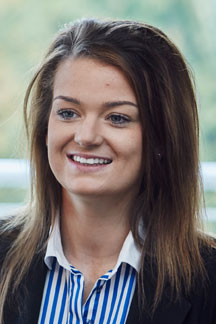 Judy Lockhart
Judy was brought up in North Berwick, attending both Law Primary and North Berwick High. Following her school years, she attended the University of Northampton where she studied a joint honours degree in Economics and Law. Following the completion of her course, Judy worked in London before relocating back to Scotland and currently works as an auditor. Judy is extremely fond of North Berwick and keen to do what she can to ensure that our lovely seaside town is not lost as it continues to grow. She hopes to use her position on the Community Council to engage with the community and work to ensure that the continued development of the town is on agreeable terms and with our local people in mind.
Councillors are elected every four years. The next election will be in 2020.